This is a new project.
Previously, Mystery I disassembled the wooden box .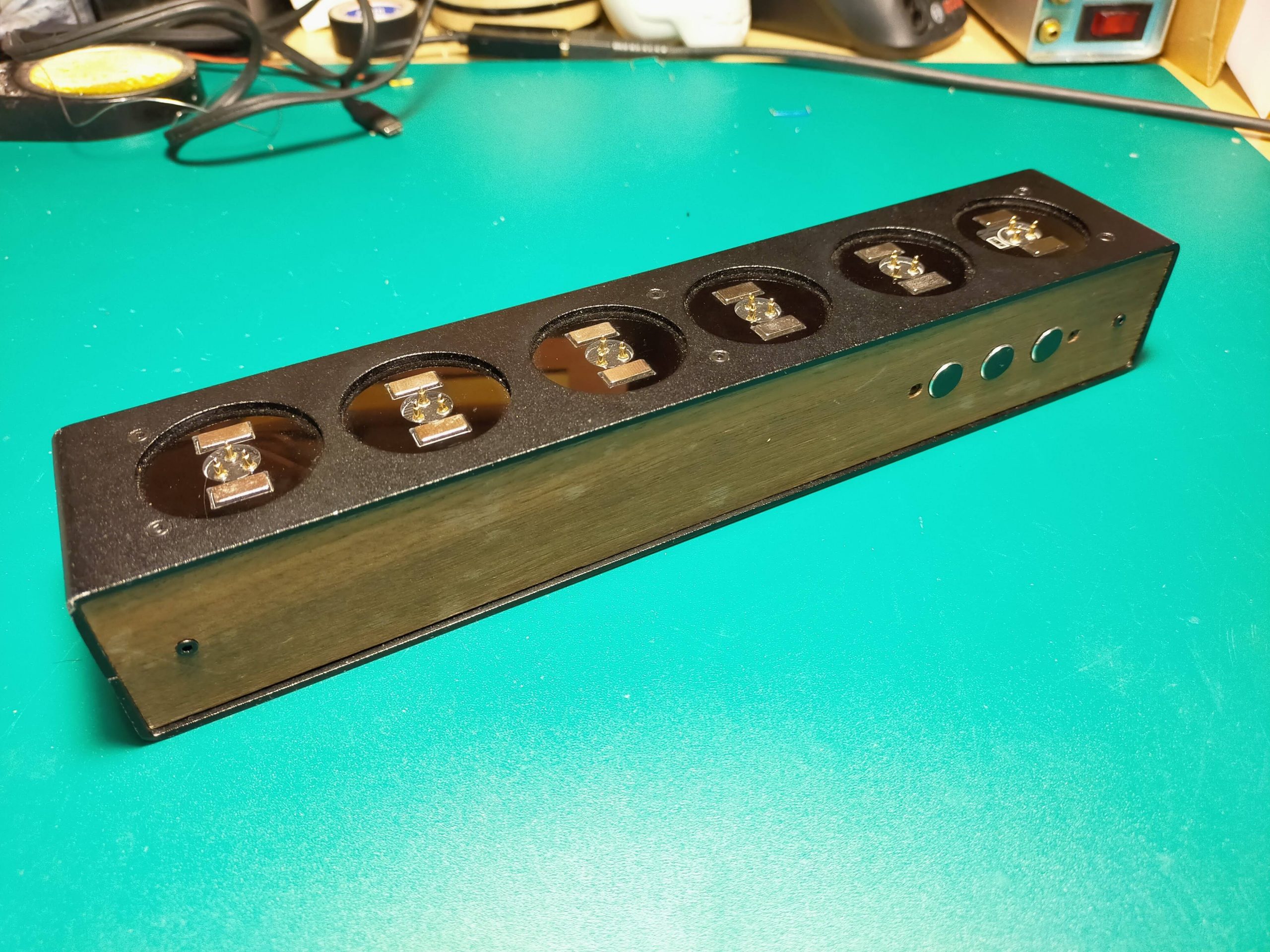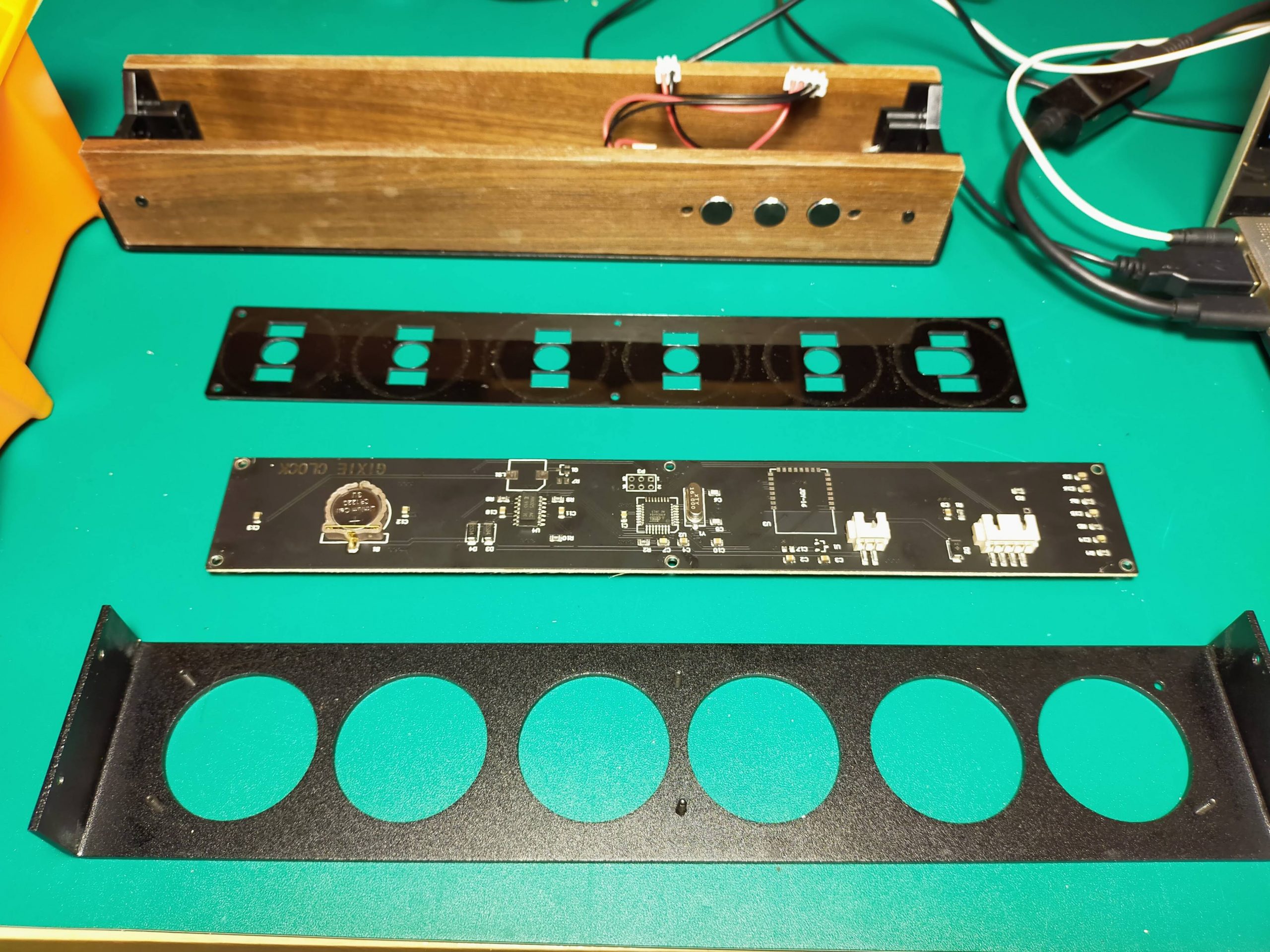 In the previous blog, I disassembled this case and searched for its true identity. As a result, it was a watch, but I made it before, and I gave up because it would be too expensive to have six Gixie tubes.

Therefore, since there is this fashionable case, I wondered if it could be applied to something at least.

Especially in this case, there are 6 round holes with a diameter of 34 mm.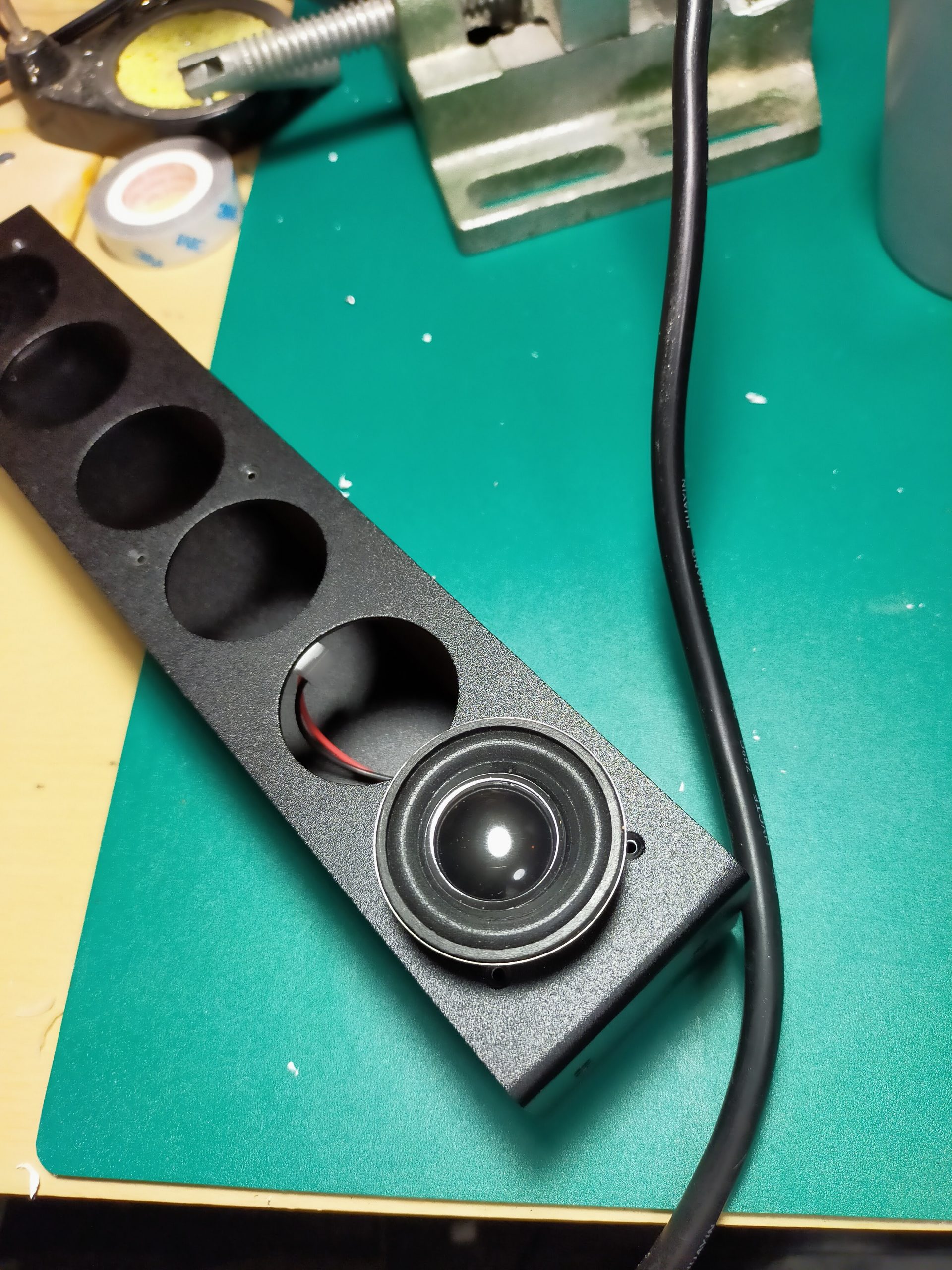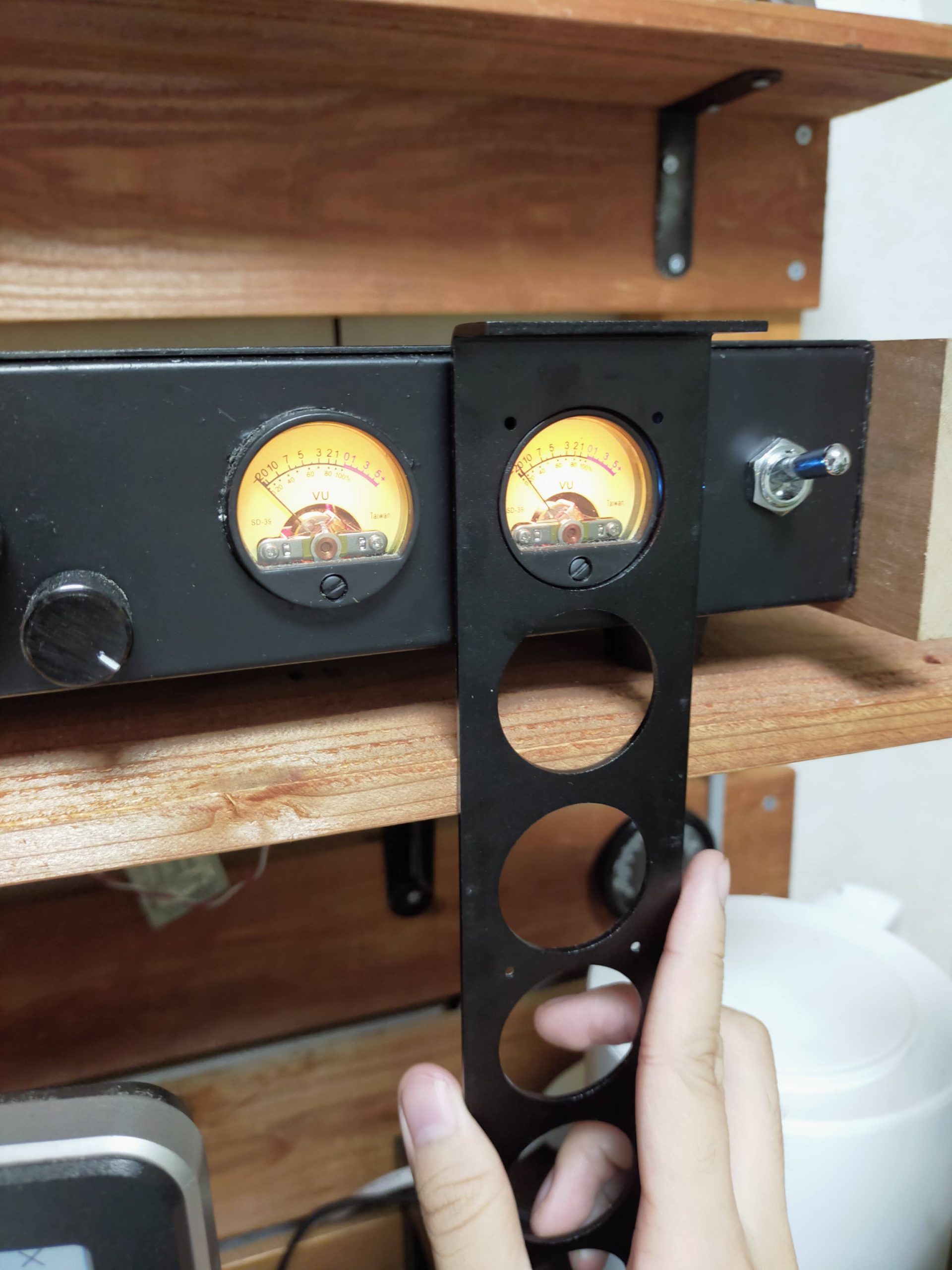 The speaker and VU meter were perfect size for GIXIE Case.

Therefore, I would like to make an audio amplifier speaker with 4 speakers and 2 VU meters.

Select of Speaker Unit
This time, the size is small, so I didn't ask for sound quality so much, so I decided to give priority to design.

I chose the same speaker with a diameter of 34mm.

Price;¥590
Sold as a unit
1.5 inch full range speaker
15mm voice coil
Aluminum cone
Neodymium magnet specifications (magnetic shield specifications)
I'm a little worried that the impedance is only 3Ω, but I think it's generally okay.

VU meter
I was worried that VU meters would be available these days, but when I searched for Amazon, I found cheap ones overseas.
Price;¥1990
Material: Plastic, electronic parts
Header DC resistance: 630 ohms
Backlight filament voltage: DC / AC 6V ~ 12V
Filament backlit 500μ AVU meter
It is widely used in audio recorder equipment
Block Diagram
The block diagram is shown below.

Since the impedance of a single speaker is low, it is difficult to connect speakers in parallel from a single amplifier. Therefore, you have to attach an amplifier to each.

Place two variable resistors in front of the amplifier and use this as a volume.

From the audio input, branch off from the amplifier and connect the VU meter driver in parallel.

Also, make it possible to input an arbitrary voltage with the DC jack, insert the regulator circuit, and supply it to each circuit.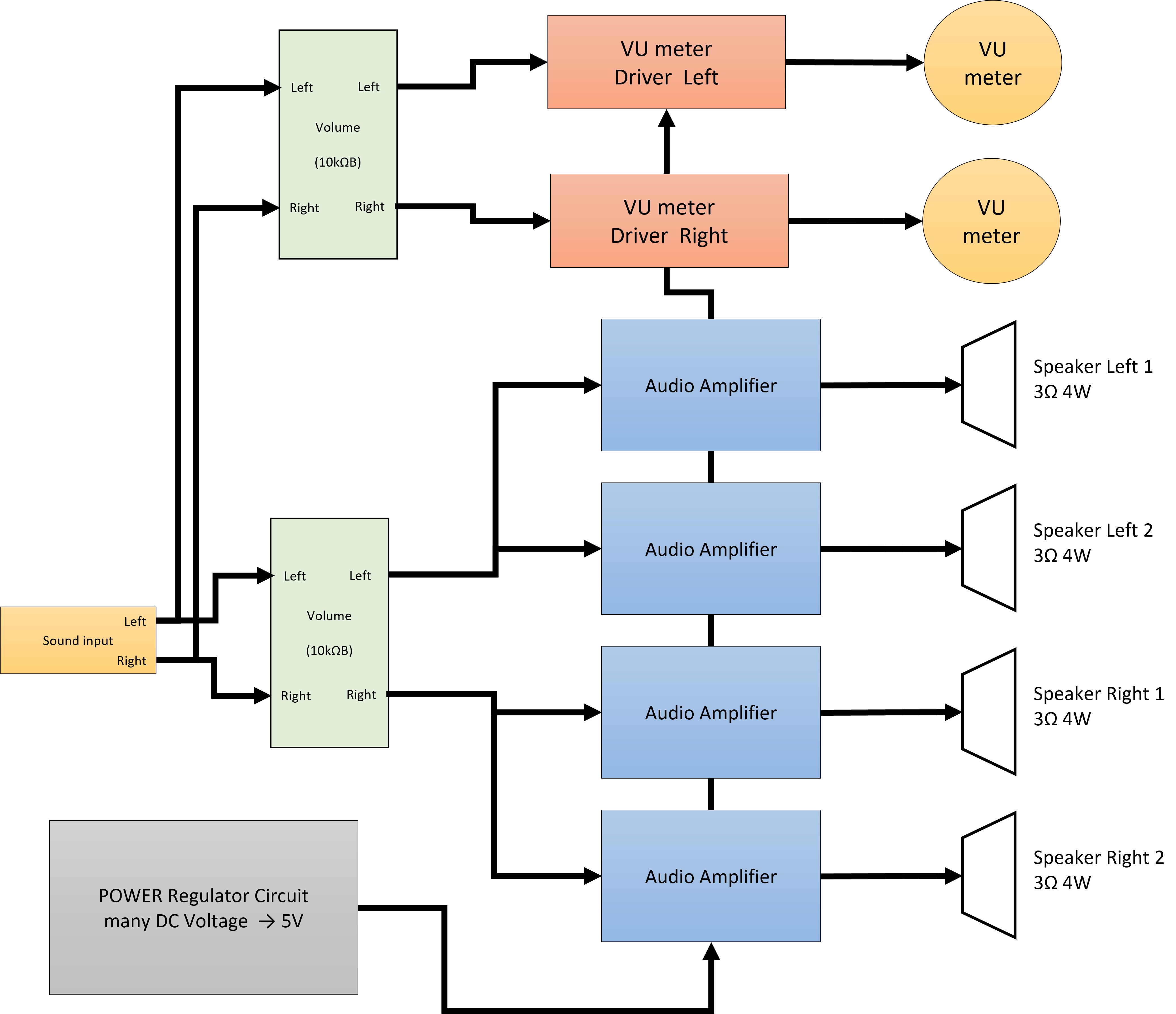 Next , designing Circuit of this Block Diagram.