This time, I disassembled the wii remote controller.
Wii was very popular at one time, but do you all remember it?
Now, it is sold at Hard Off for 300 yen.
I decided to disassemble it because it was a big deal.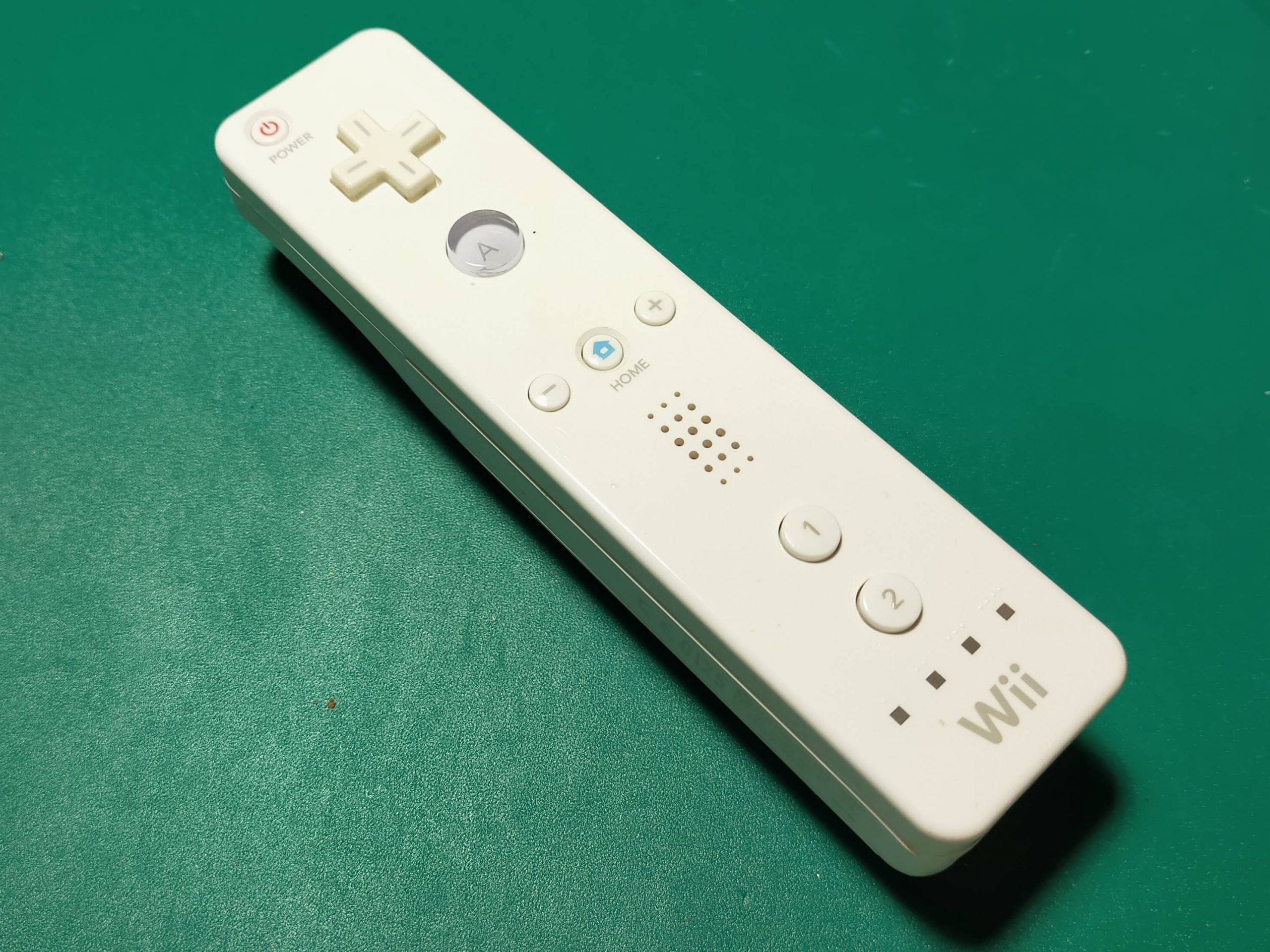 I will open it immediately.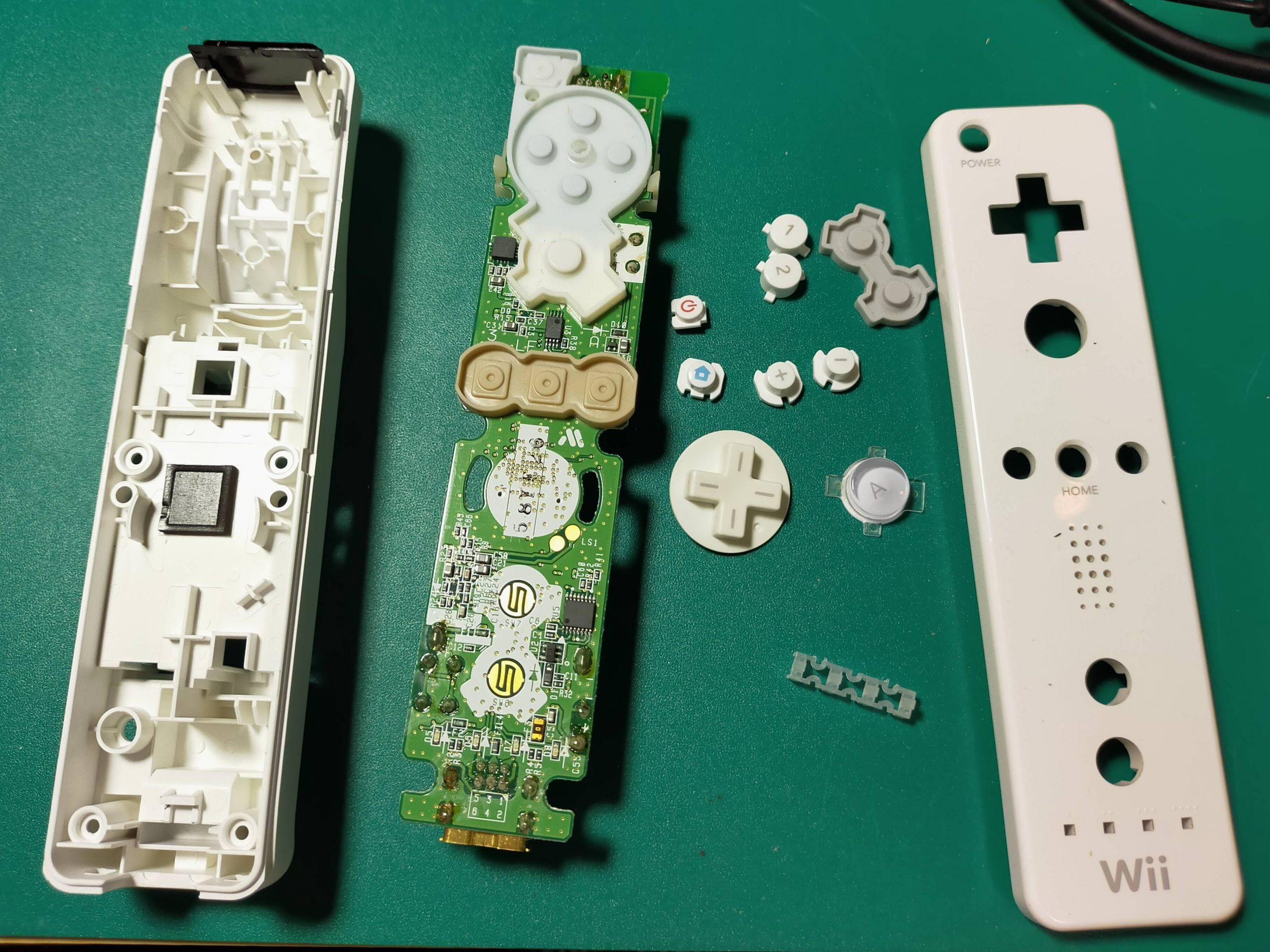 I see, I wonder if it's like this.
After all, speaking of wii, it detected the tilt and shake of the remote control, height and horizontal movement. Where is that sensor?
Let's take a closer look.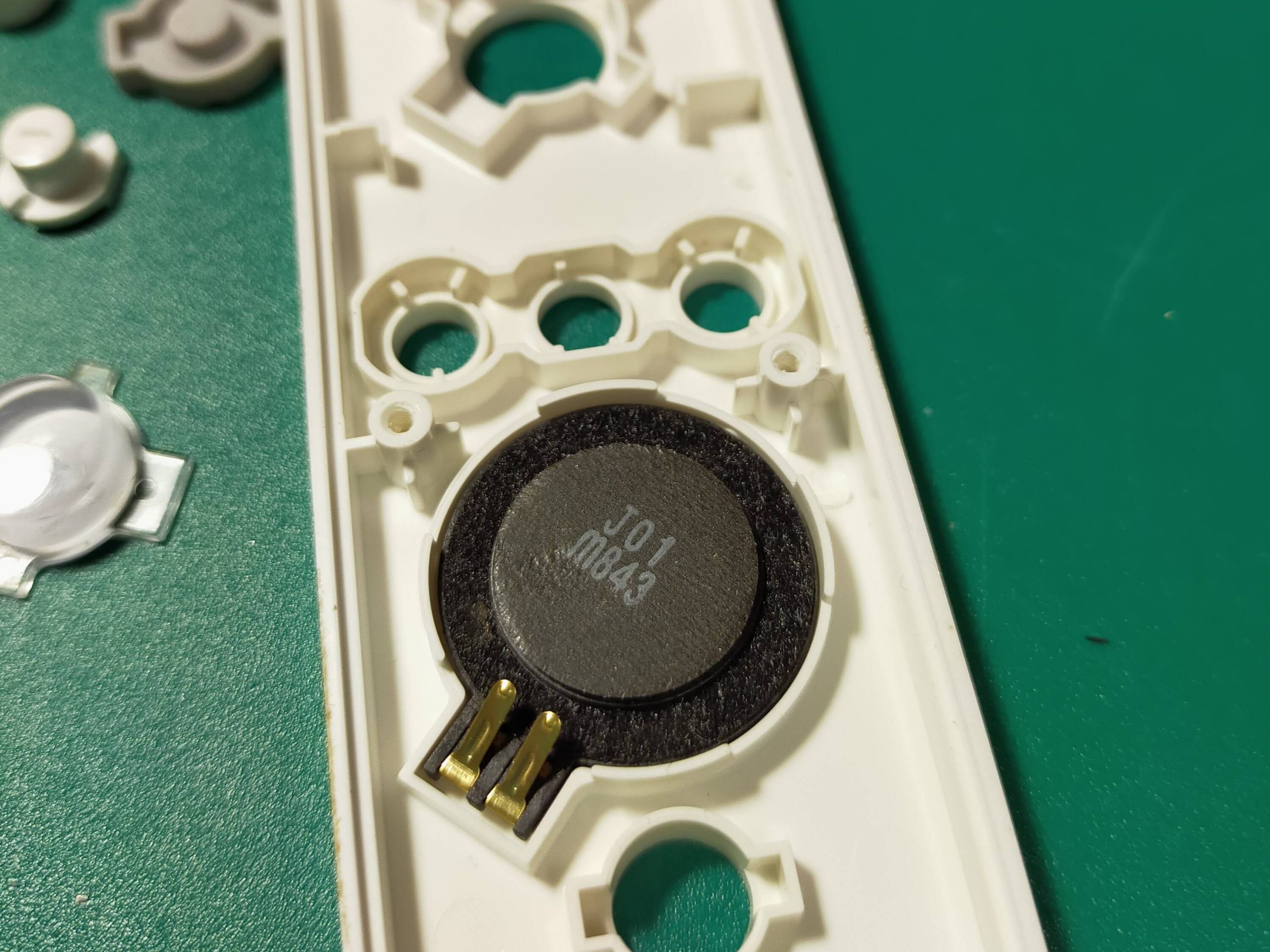 There was a speaker on the back side of the top of the main unit.
I see, the area around the buttons is very simple. A silicone button with a conductor attached to it acts as a button by hitting the contacts on the board.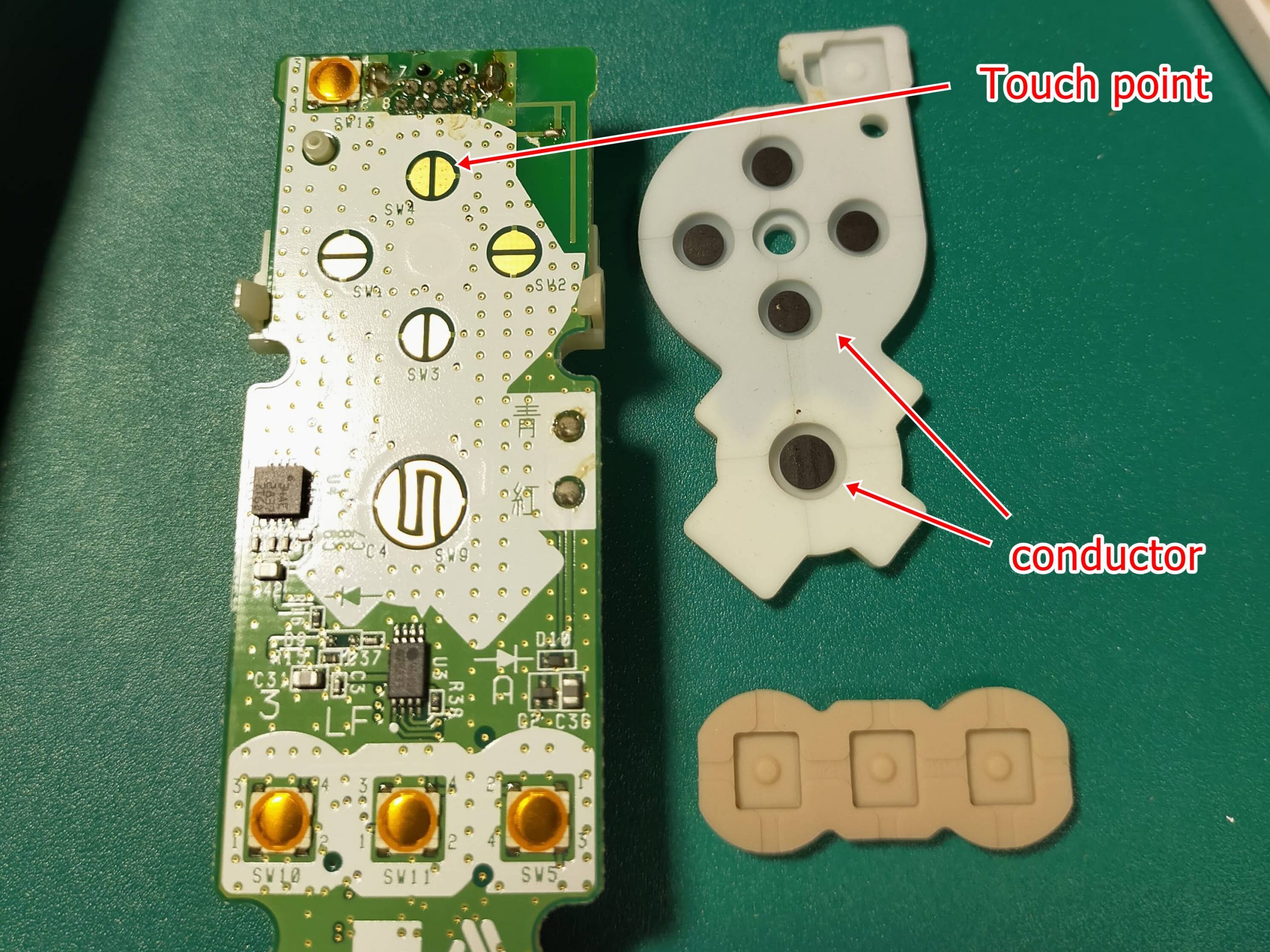 After that, there was a vibration motor and a CMOS camera in front. I see, did you see horizontal movement with this camera?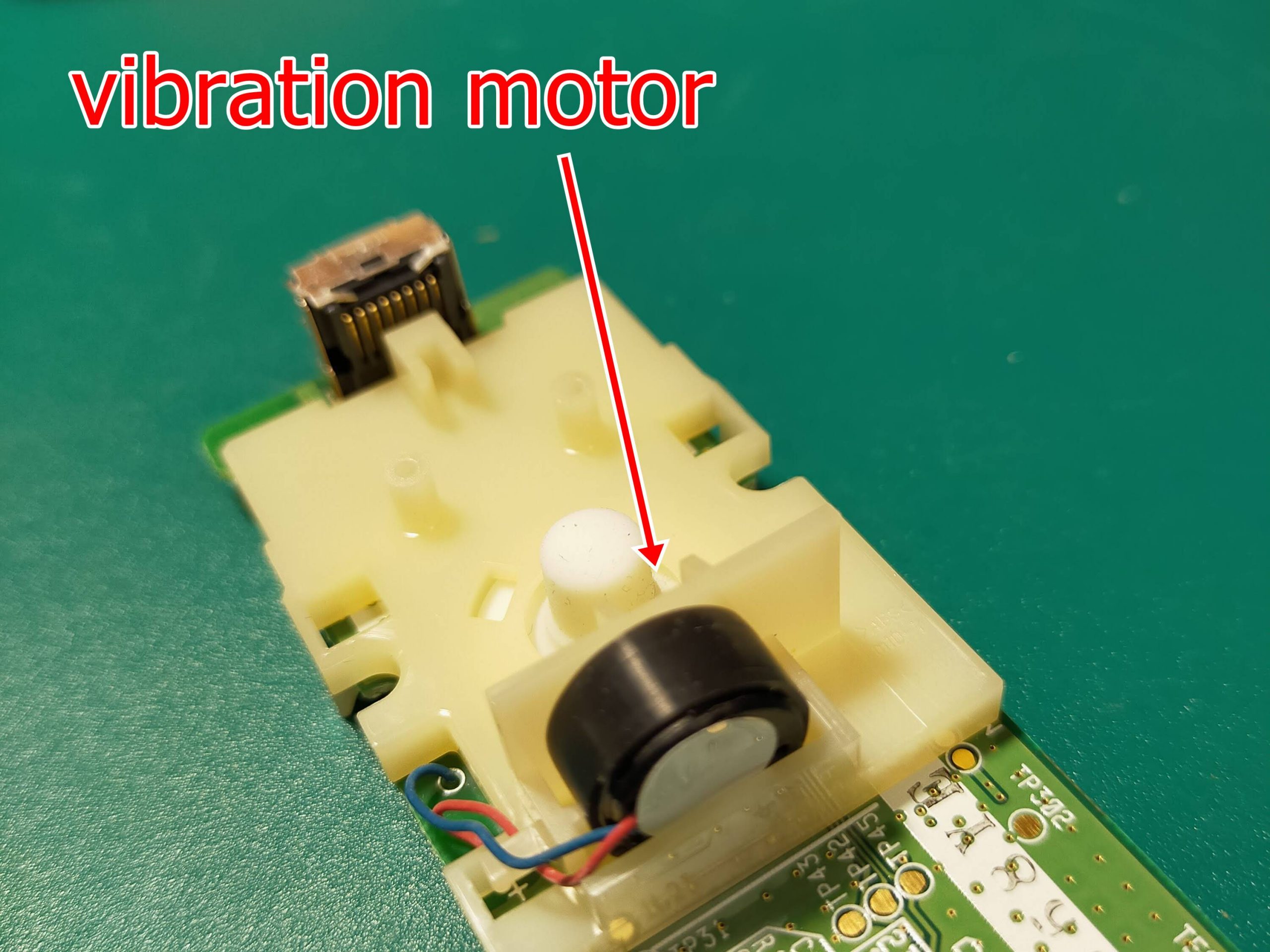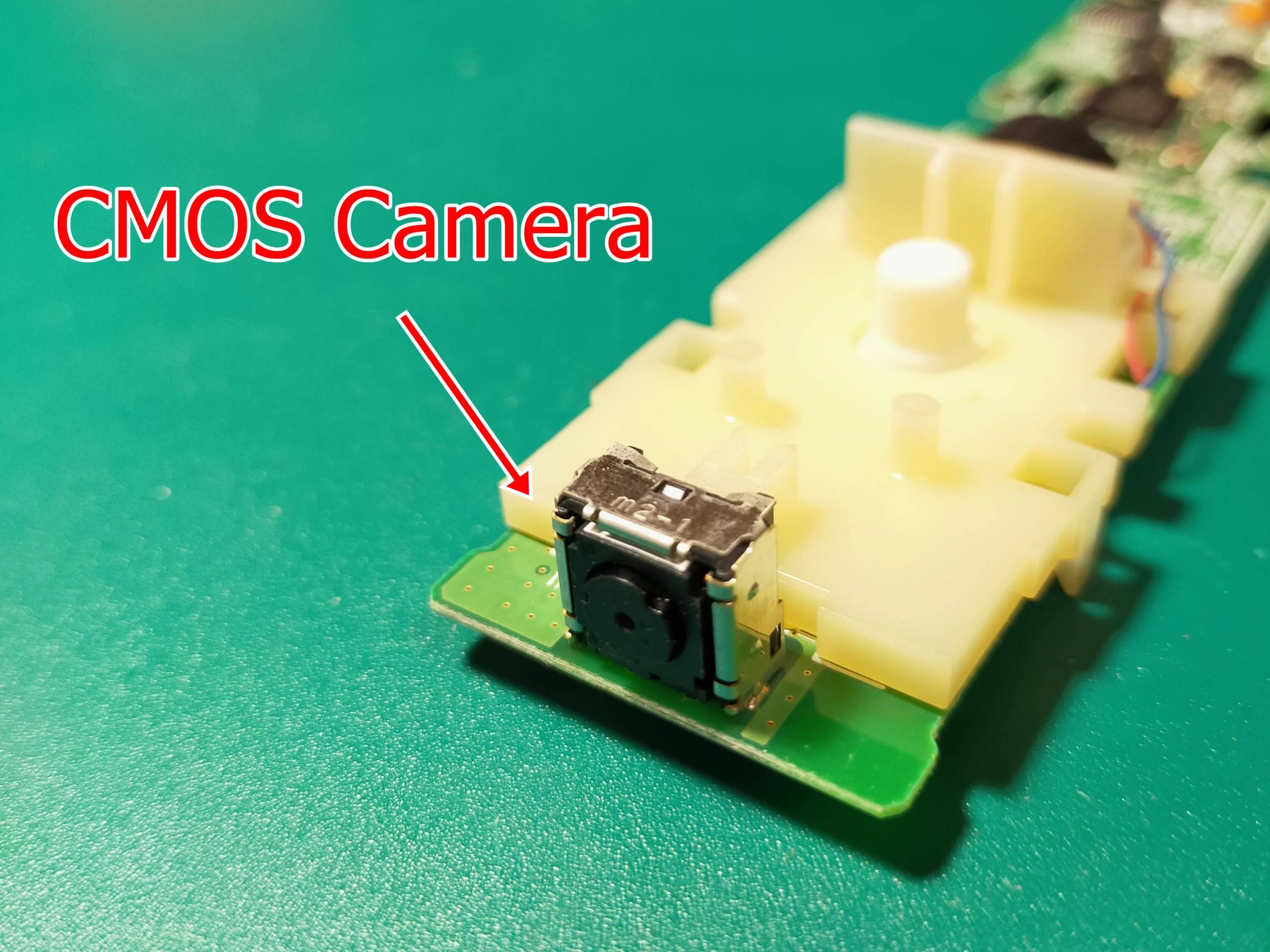 The cross button in the middle has four conductors. .. ?? I thought, but it was one.
Also, there are four contacts. It seems that the direction of the cross is determined by which contacts are connected to each other.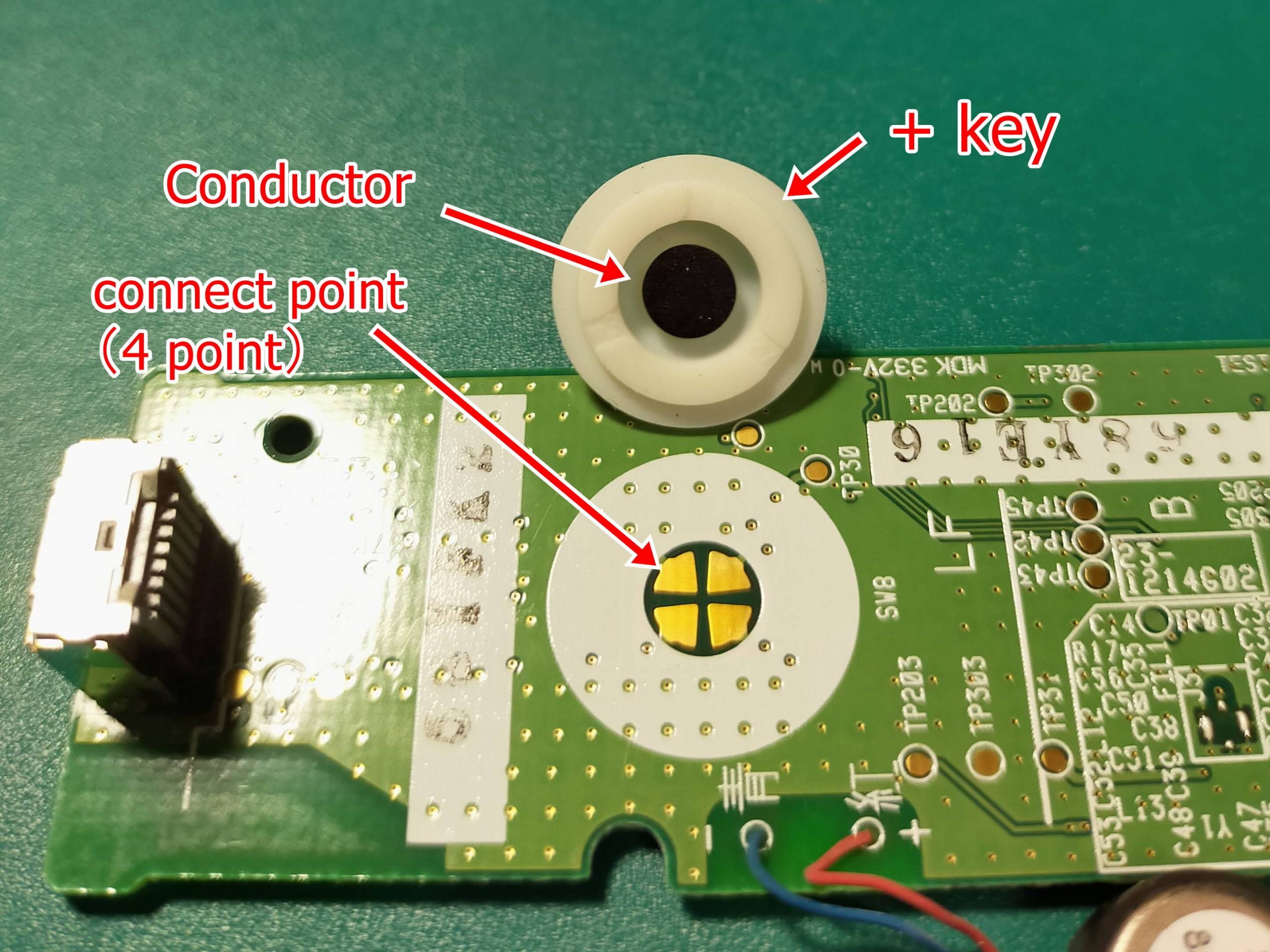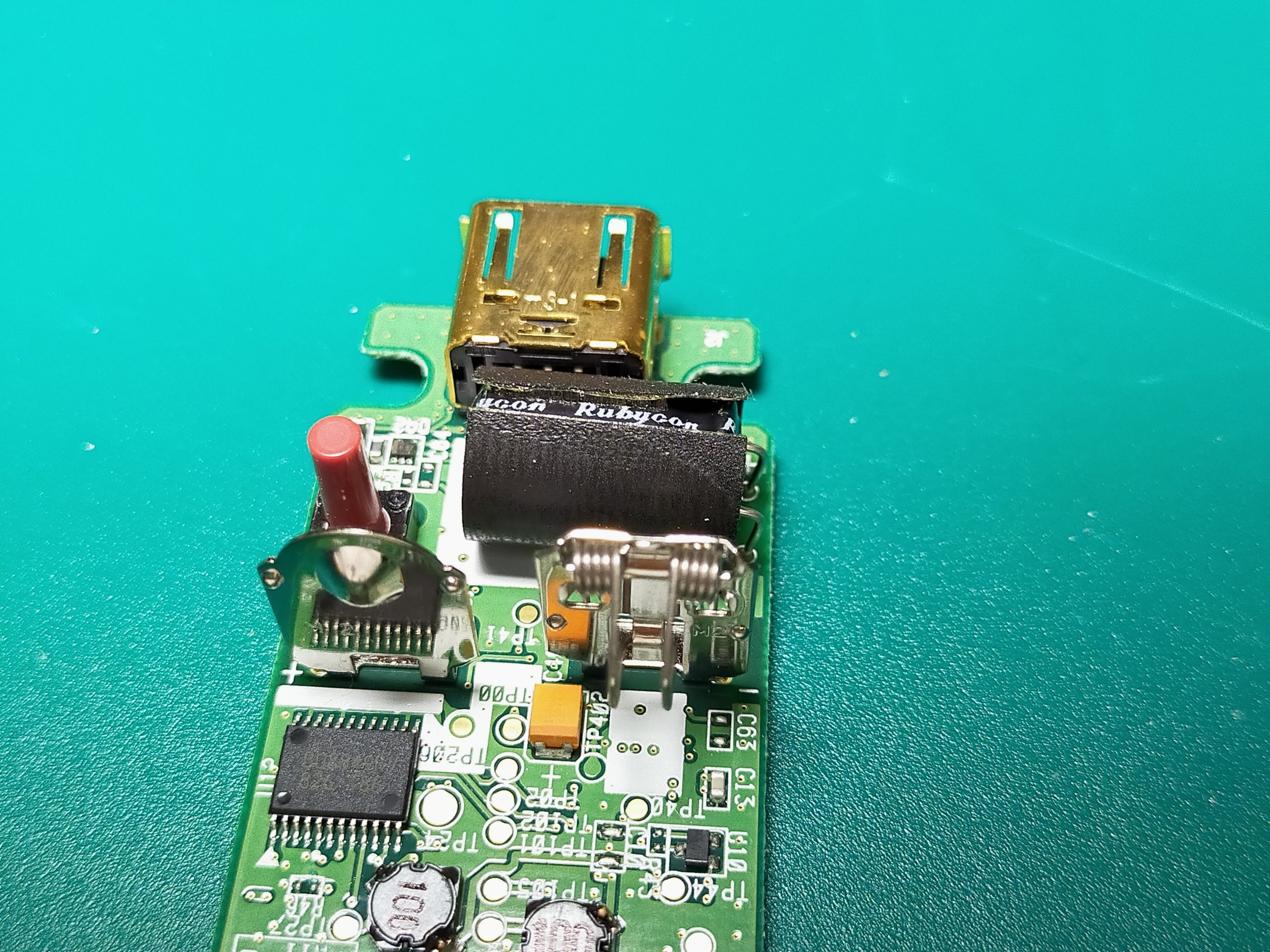 The connector that connects the Joy-Con was gold-plated.

In addition, the input of the power supply contains an electrolytic capacitor made by Rubycon.

On the back side of the board, a DTMF receiver IC (BU8872) for communicating with the joystick, an IC for wireless communication with the Wii main unit, and BCM2042 made by BLOADCOM are mounted. In addition, there were triangular pads at the four corners of BCM2042.

Probably this is a pad to put a metal cover here when the noise test goes wrong.

It is probably not implemented because it has good noise immunity.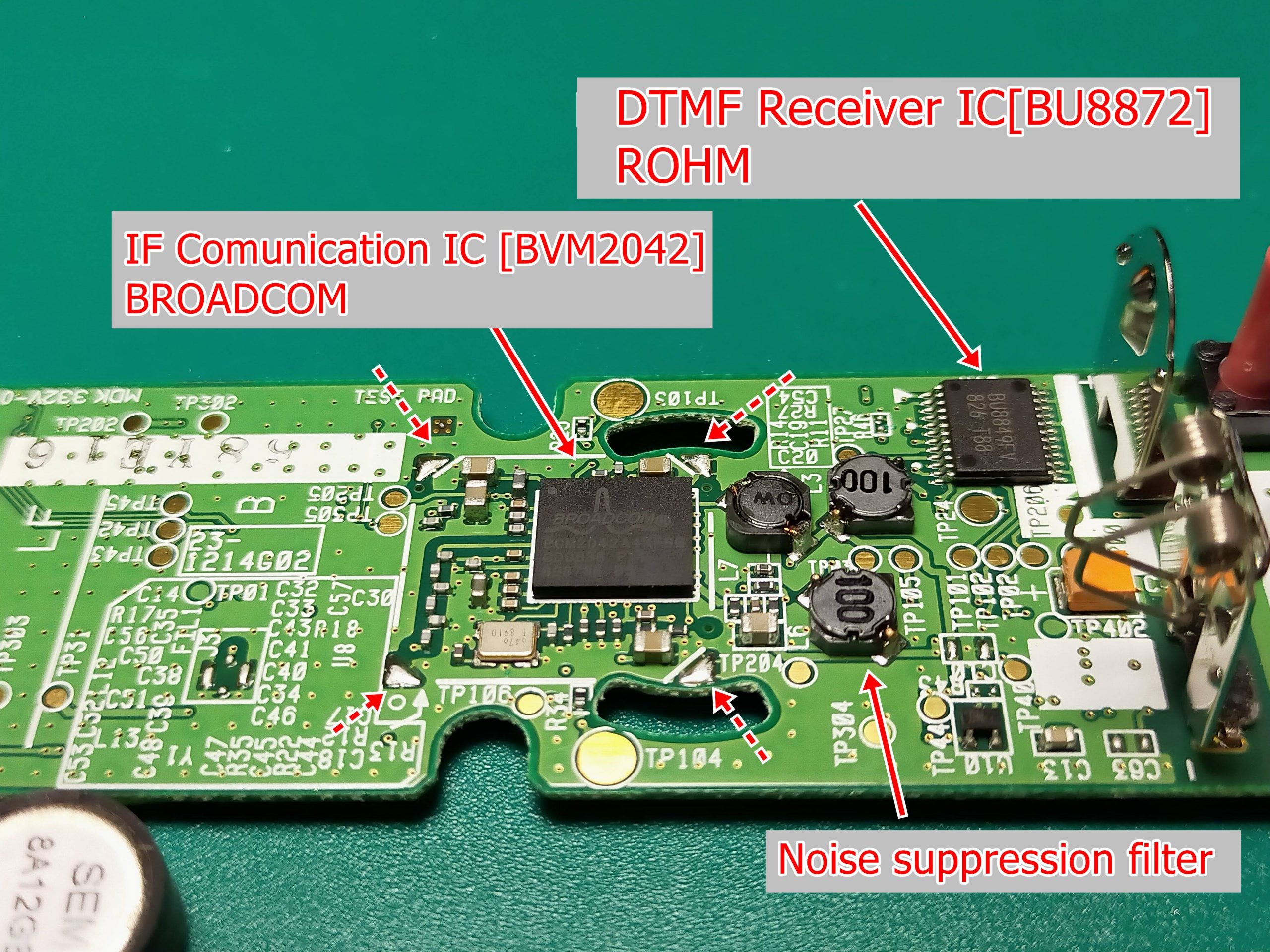 Also, there was something like EEPROM on the surface. It's like memory for storing data. I remember the minimum operation.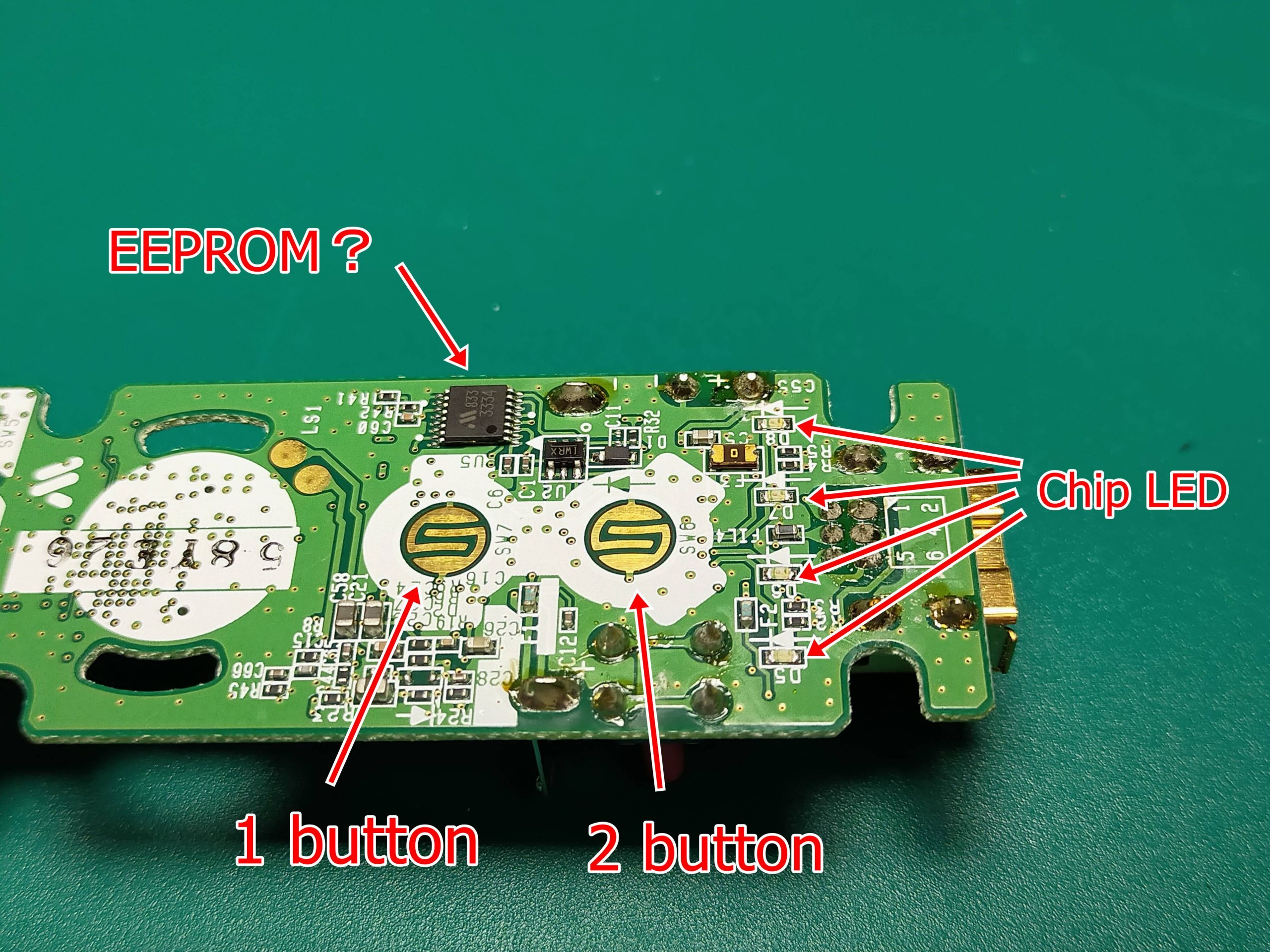 There was also an accelerometer on the upper side of the surface. This is detecting the tilt of the wii remote controller.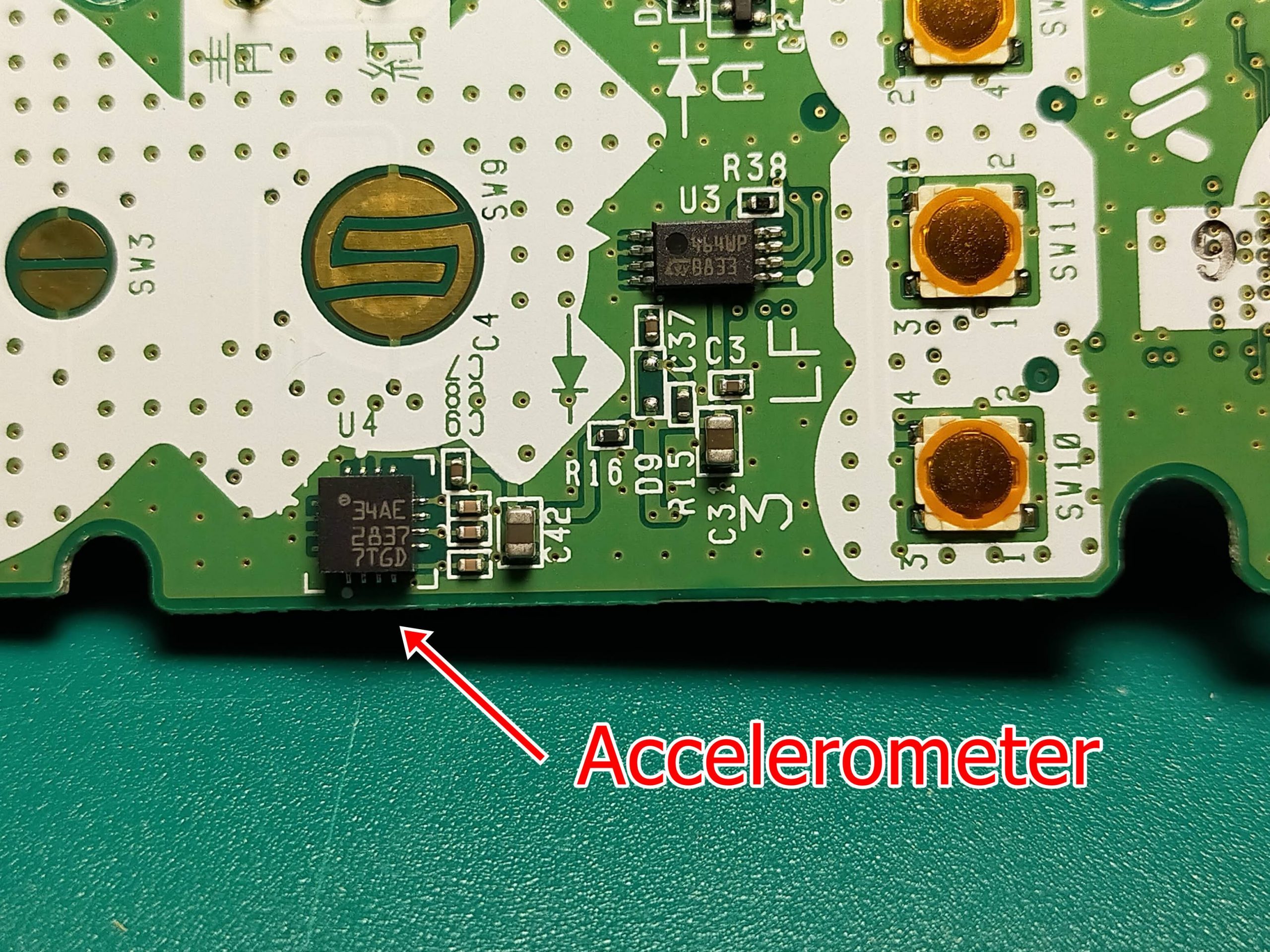 Also, in the near future, I would like to investigate these IC chips and make a blog.