Last week. I went to the "Rikashitsu" at the Kiyosumi-Shirakawa in Tokyo. I often purchase a Cork-Glass-Tube from This shop.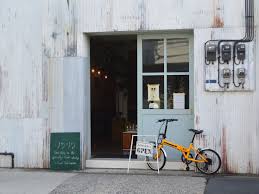 The Rikashitsu is directry management shop from Sekiya Rika Co,Ltd a wholesaler of glass for science and medicine. This shop is aims at "physical chemistry + interior".
This sells science and chemistry products actually used by professionals and Original product processed by Glass Craftmen.
The reason why this shop was opened that the craftsman's skill could be utilized by getting ideas by using physics and chemistry glass products by the general public.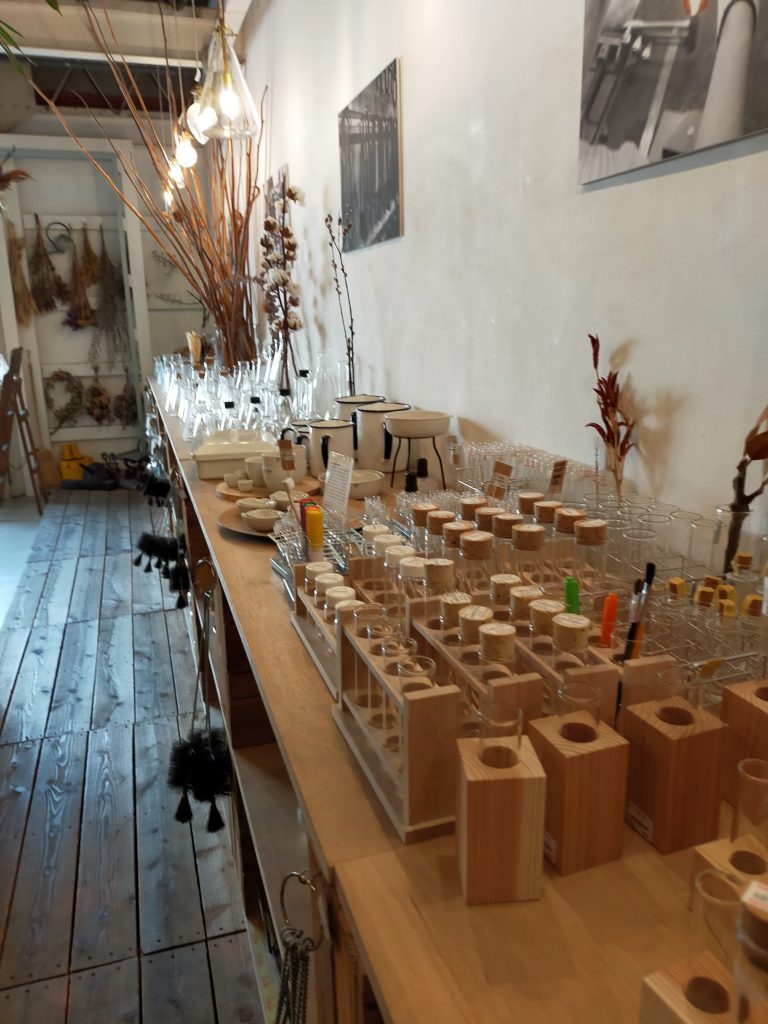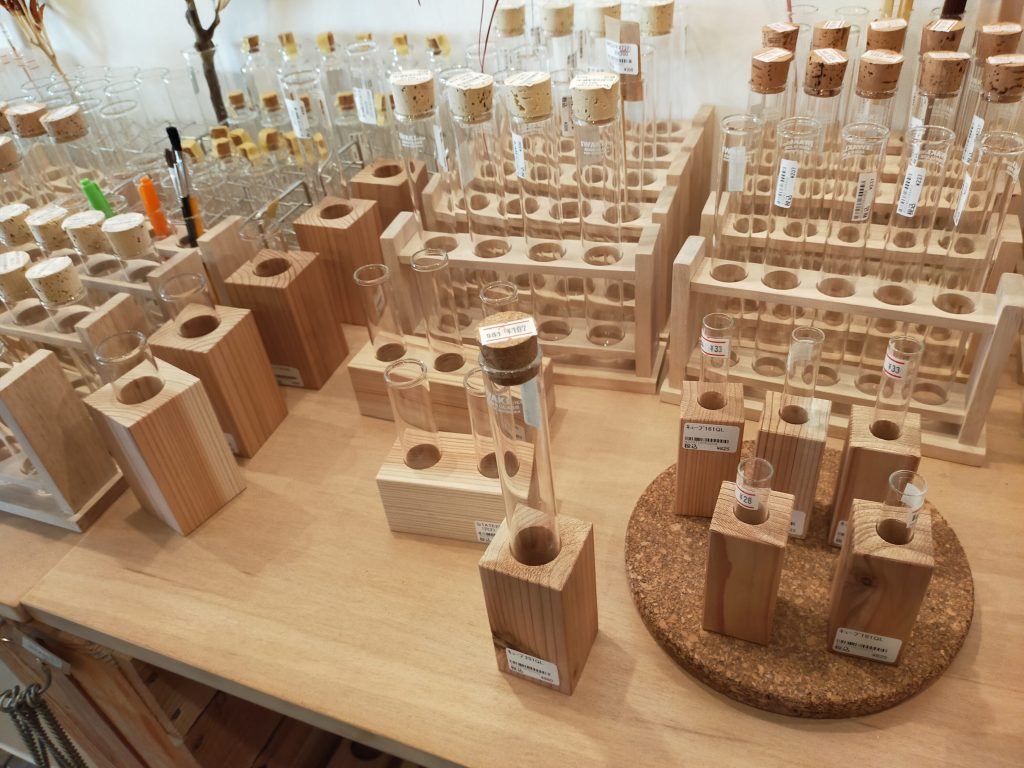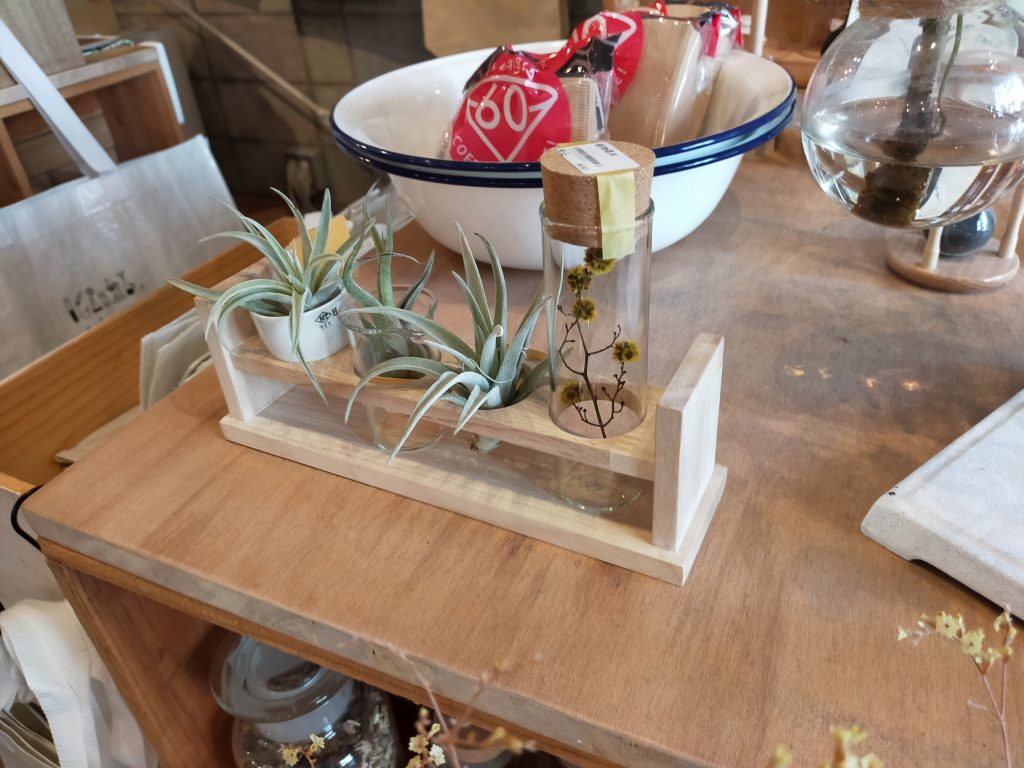 There was a very stylish space inside the shop. I felt that the science experiment was very photogenic.
I am amaized from new value.
I impulsiverly bought a Cork Glass Tube and Woodern Stand at this shop.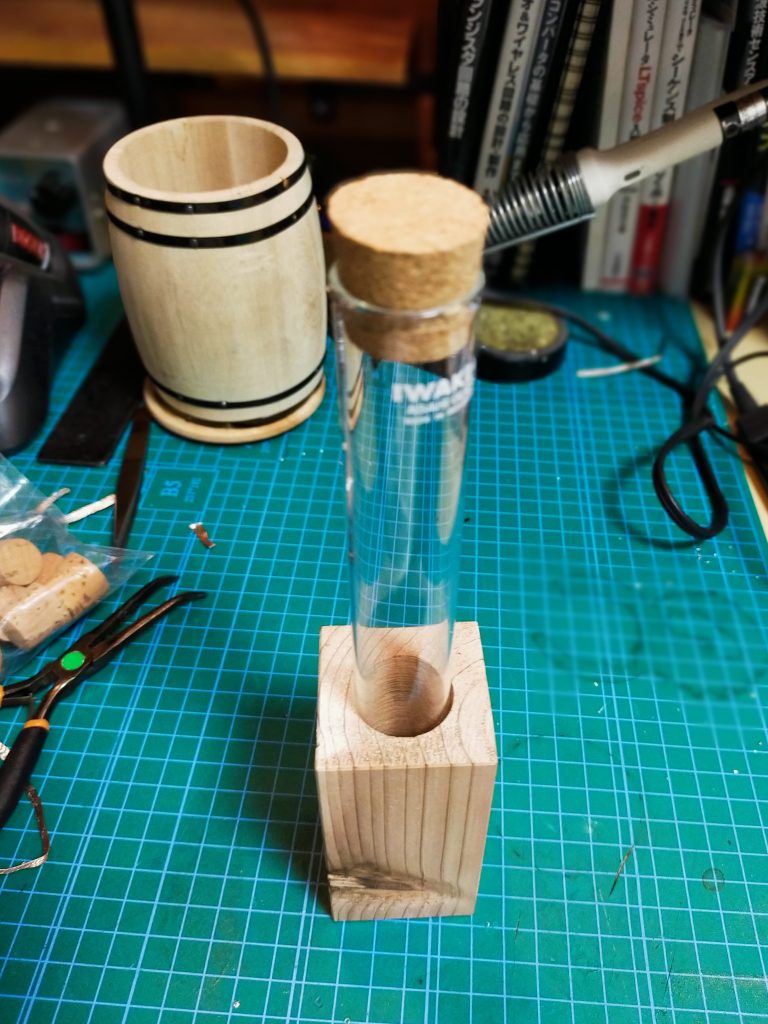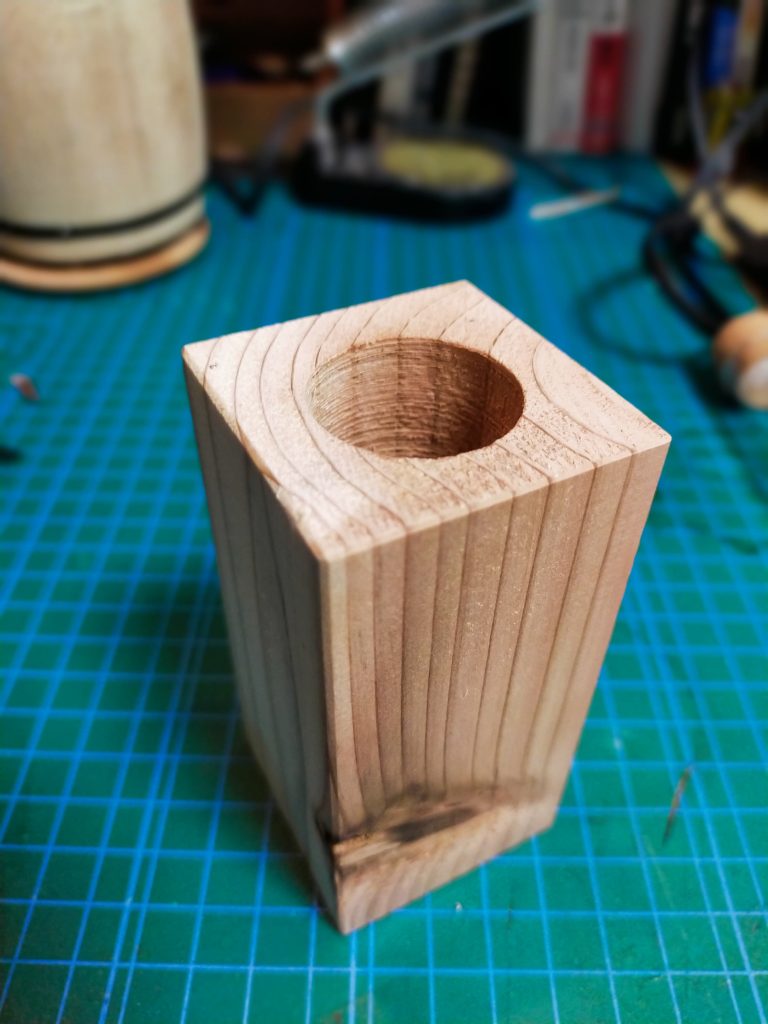 From the moment I saw it at the store, I strongly wanted to make it Iluminate.
As soon as I got home, I remodeled a Woodern Stand.
I made a hole in the back of the stand with a drill and packed artificial flowers in the Glass Tube.
The photo below shows the actually Glass Tube illuminated.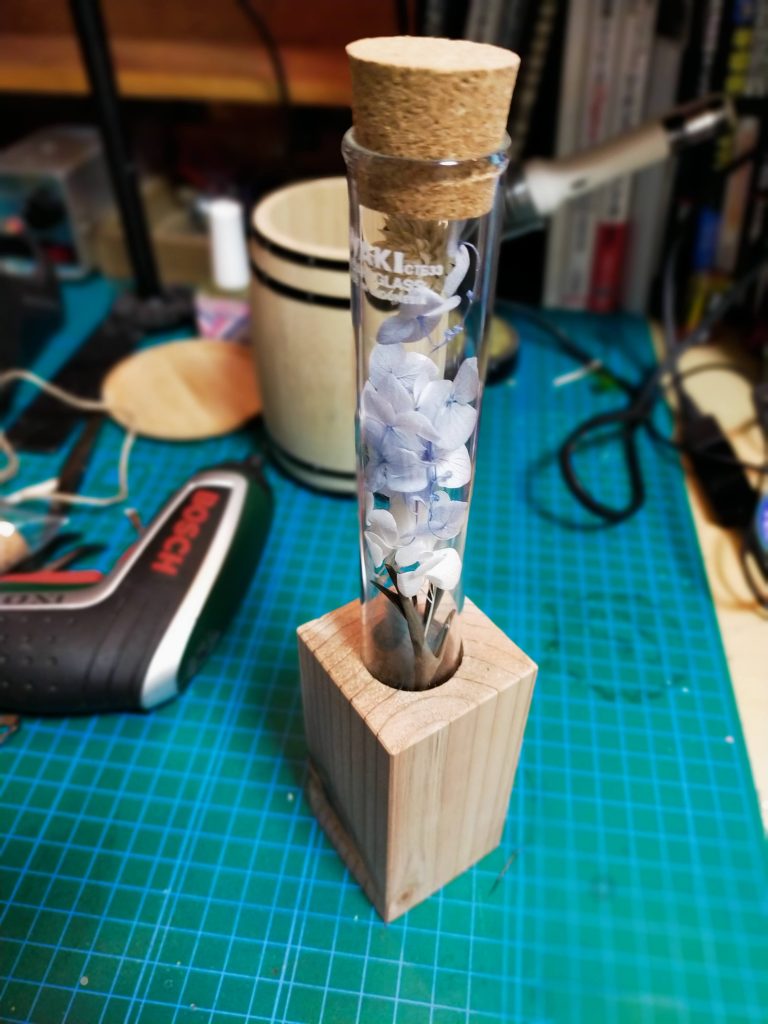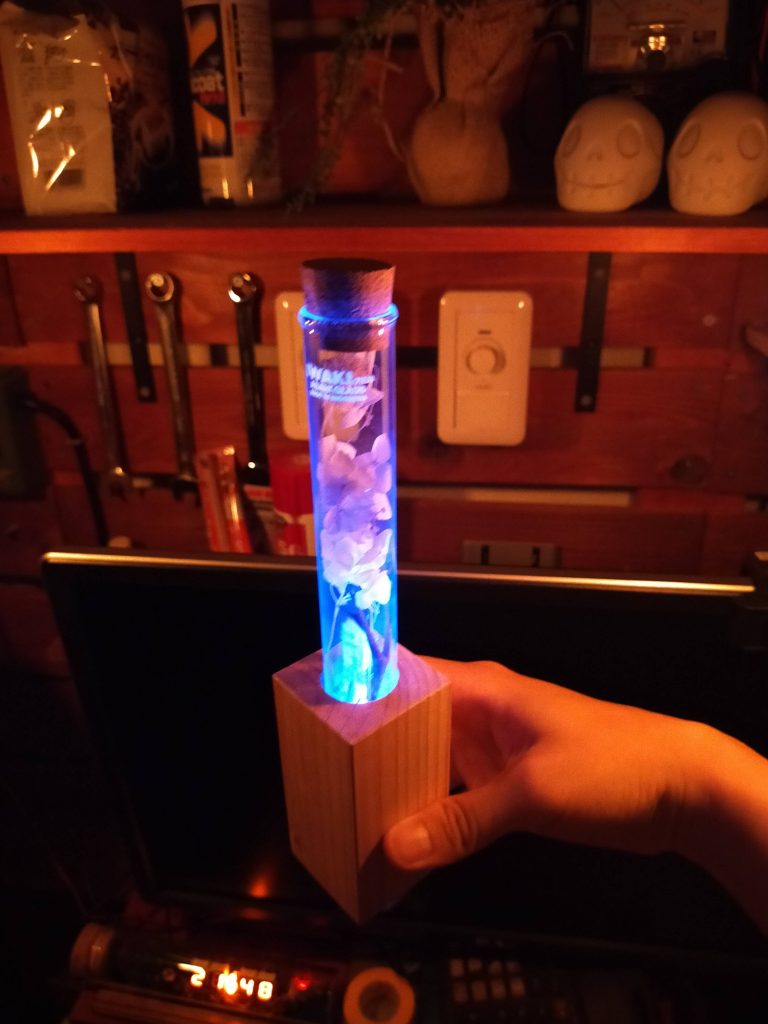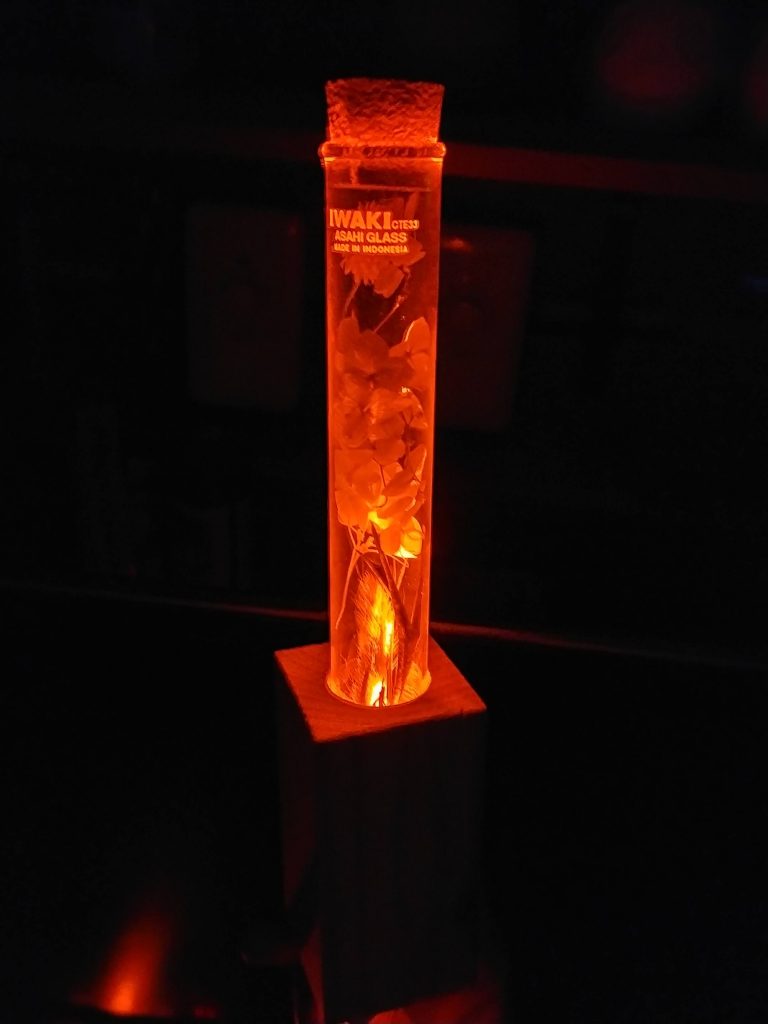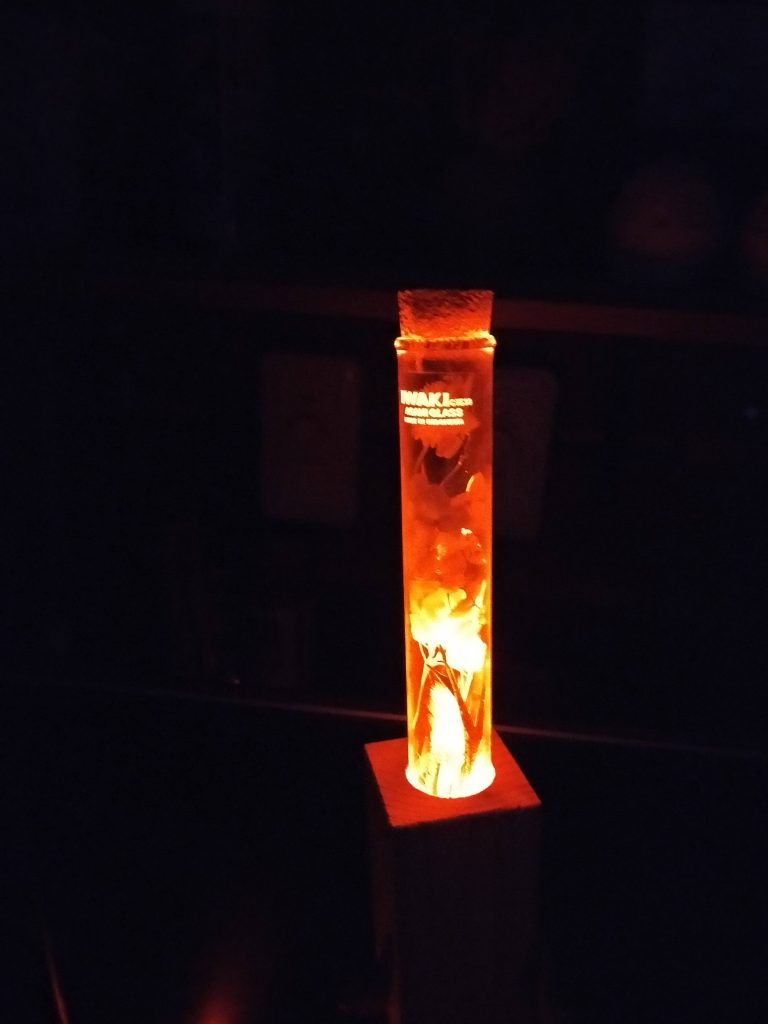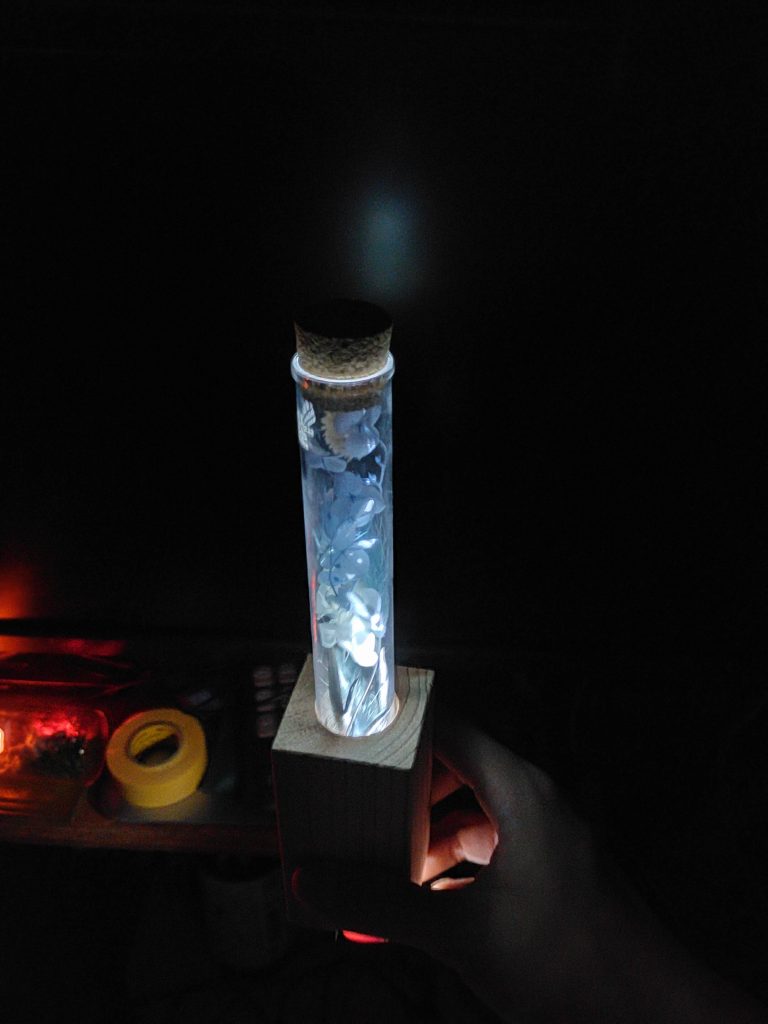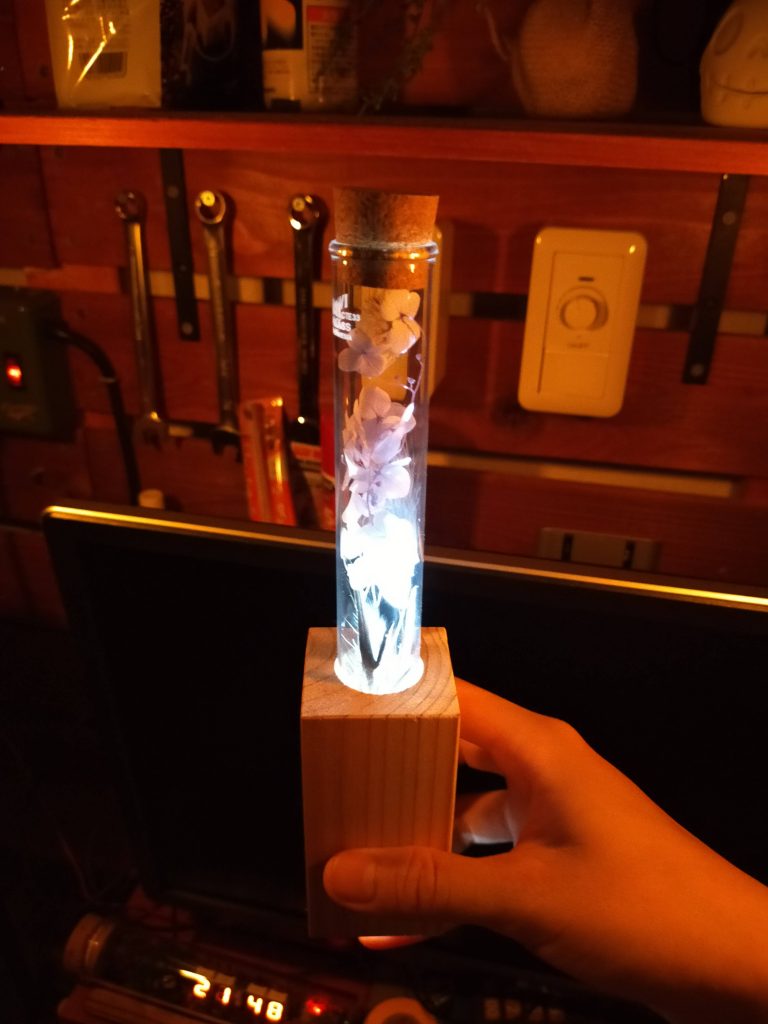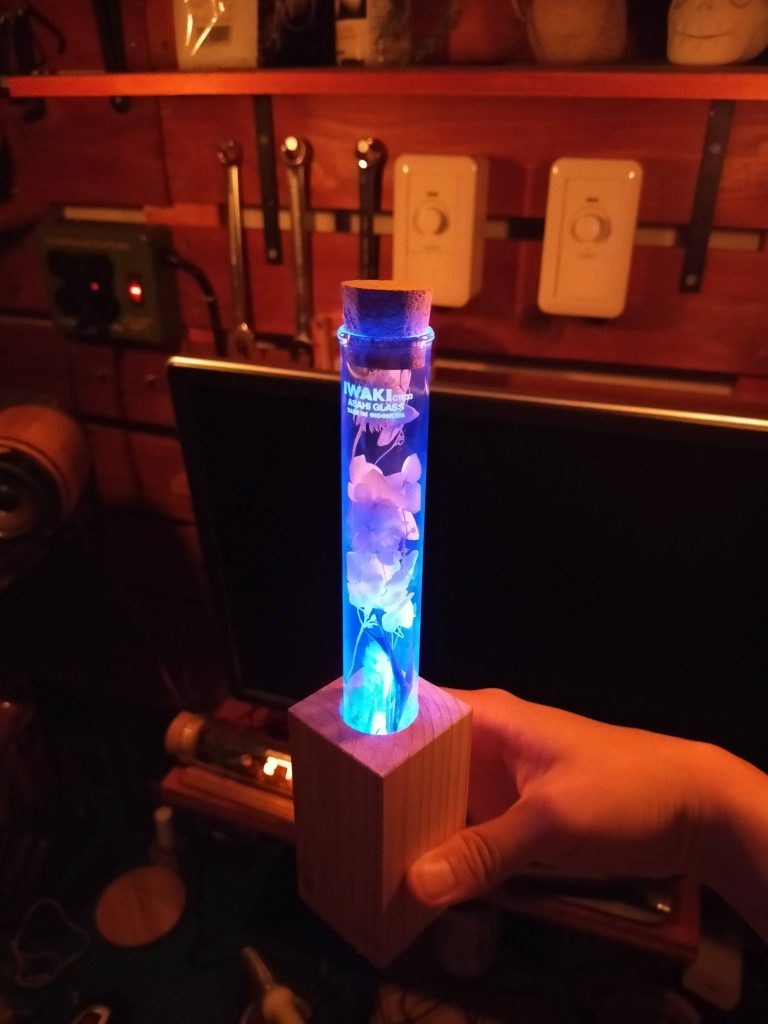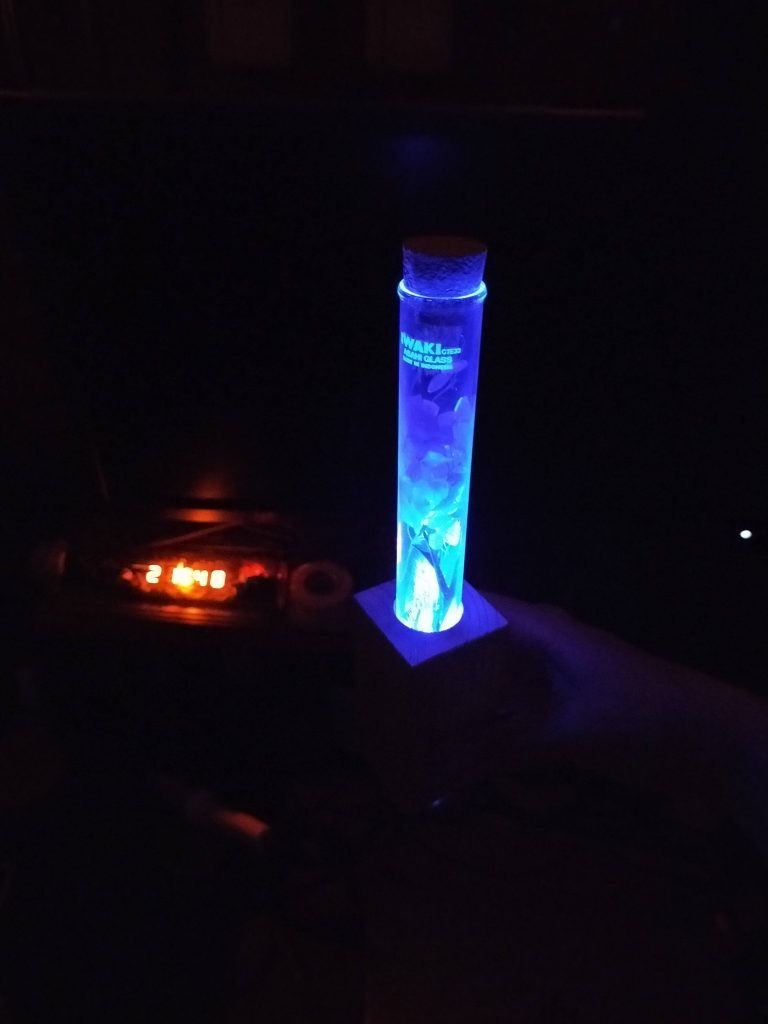 I inserted an LED through the hole to make the Glass Tube Iluminated. This is very Good.
This will quickly make the Print Circuit Board.
I would like to make it possible to Iluminate in any color using a Tiny-Microcomputer and a full-color LED.
I am currently designing a circuit.
Please look forward to the continuation.